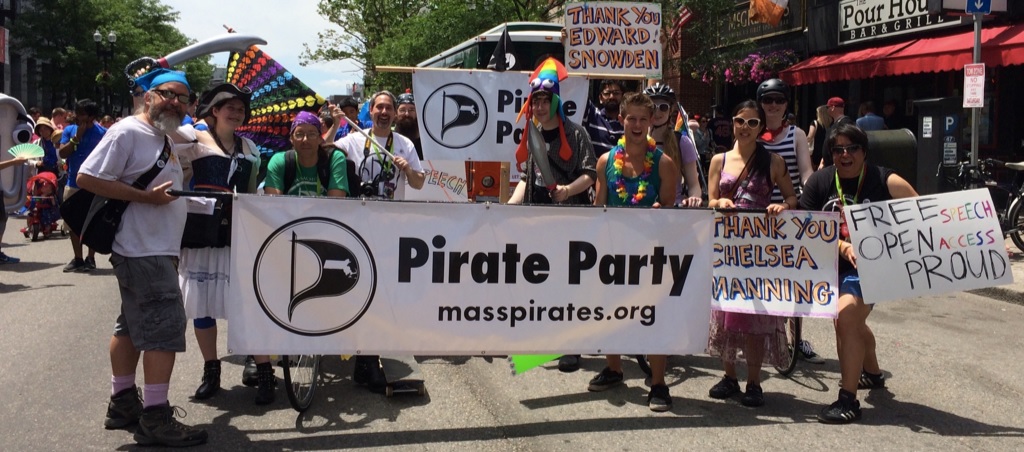 The Massachusetts Pirate Party has released the schedule for their 2020 Party Conference starting this weekend Saturday, November 14th and Sunday, November 15th. If planning on attending, please register in advance they encourage anyone to who's interested in the Pirate Party. They will email registrants the streaming details, especially participant details for the video conferences. The conference will be streamed live to their YouTube channel.
Members of the Massachusetts and United States Pirate Parties will later join Pirate Parties International's Pirate Beer this Saturday, November 14th, after the MassPirates Party Conference ends for that day. Pirate Beer start times are:
9:00pm CET
8:00pm UTC
3:00pm EST
All and anyone are welcome to attend Pirate Beer! Pirate Beer is PPI's informal online social gathering held every three weeks where Pirates and supporters from around the world can come together. Bring the drink of your choice along with whatever topic or activities you prefer.
BOTH days for MassPirates' Party Conference run from 12:00pm to 4:30pm EST. MassPirates will join Pirate Beer after their Party Conference this Saturday.
(6:00pm – 10:30pm CET)
(5:00pm – 9:30pm UTC)
You can find us at BigBlueButton. While at Pirate Beer this Saturday, PPI will continue to test new video conferencing tools for their General Assembly next month. If you arrive at BigBlueButton and don't see us there though PPI will monitor the room, whichever tool we're at will be placed in the public chat for you to join us if we're testing elsewhere along with PPI.