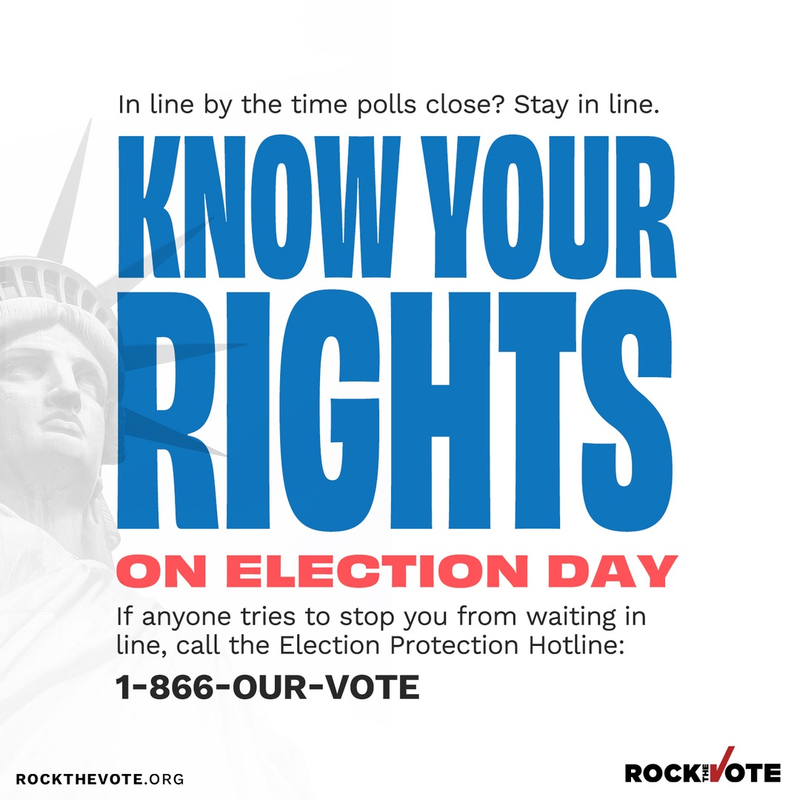 I wrote this in August on the 55th anniversary of the Voting Rights Act of 1965. In it included resources on how to register to vote, check your voter registration how people have "mysteriously" fallen off the rolls, fill out your census, and if voting by mail where to look for guidelines and deadlines for each state.
People have to address the big voter intimidation factor during elections especially now when armed militias who are supporters of Trump show up fully armed during peaceful gatherings many times in communities they're not even from thinking anyone other than themselves are the problem.
Whenever you go to vote in-person or submit an absentee ballot, you shouldn't be made to feel unsafe or intimidated while exercising your fundamental rights. Violations of federal voter intimidation law can be reported to the United States Department of Justice via phone at 1-800-253-3931, e-mail (voting.section@usdoj.gov) or an online form. Voters can seek advice on how to report intimidation by calling the national, nonpartisan Election Protection coalition at 1-866-OUR-VOTE.
Voters have the right to cast their ballots freely, safely and privately without fear! @CampaignLegal and @YLS_ROLC have produced specific resources for 7 states on voter intimidation, to help voters and election officials know how the law protects people.
• Stay In Line, Even If It's Past Closing Hours
We expect long lines during early voting and on election day. If the polls close while you're still in line, stay in line you have the right to vote.
Save 1-866-OUR-VOTE in your phone. Contact the Election Protection Hotline at 1-866-OUR-VOTE if you have any questions or face issues at the polls. The Election Protection Hotline is staffed by volunteer lawyers to help you with your questions. Reports also provide voting rights groups with data to monitor where there are trouble areas to send reinforcements.
• Federal Law Protects Voters From Intimidation
The federal voter intimidation law makes it a crime for any person to intimidate, threaten or coerce any other person in order to interfere with their right to vote. The law applies to any federal election and applies to attempted intimidation, too. This law protects voters in a wide variety of ways. For instance, it is a federal crime under this law to:
– Verbally or physically confront voters
– Physically intimidate voters, such as by standing or hovering close to voters as they attempt to vote
– Post flyers threatening jail time or other punitive action against persons who vote
– Ask voters for documentation when none is required
– Vandalize polling places
– Photographing or videotaping voters inside a polling place
– Threaten the job, wages or benefits of an employee if he or she does not vote in a particular manner
– Fly Confederate flags outside a polling place or in a parking lot
– Occupy the parking lot of a polling place in such a way that voters might be hindered from entering