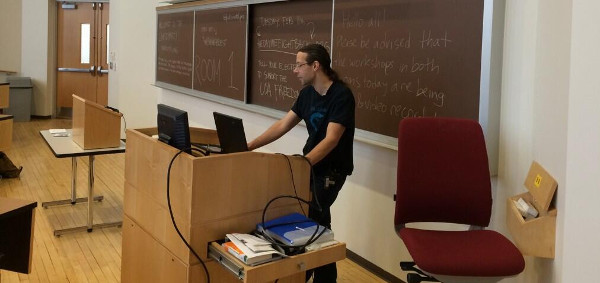 (Steve Revilak presenting GnuPG at Northeastern University Cryptoparty)
From @MassPirates:
Our next virtual tech meetup will be Saturday, August 29th. It will start at 11am and end at 1pm.
Please register in advance. We will send registrants an email reminder before the meeting with the link to video chat service we are using.